Standard Schnauzers

of yester' year  at Menomin Meadow

Tara & Pharoh,  then  Kali

Theses are the two Standard Schnauzers who started my love affair with the breed. They were affectionately know as "Tara" and "Pharo".   This picture was taken shortly after we moved from a city appartment to a country farm...  these dogs adapted well in both living situations.

They were littermates  by   Herr Schatz  and out of Dreyhil Poulifouse

and bred by Helen Boynton in 1978.

My next standard schnauzer  was my best friend and farm guardian through many life changes.   Treu's Kalidescope ('Kali')  met many friends and guarded against un-wanted visitors, such as the muscrat that came to visit my door step.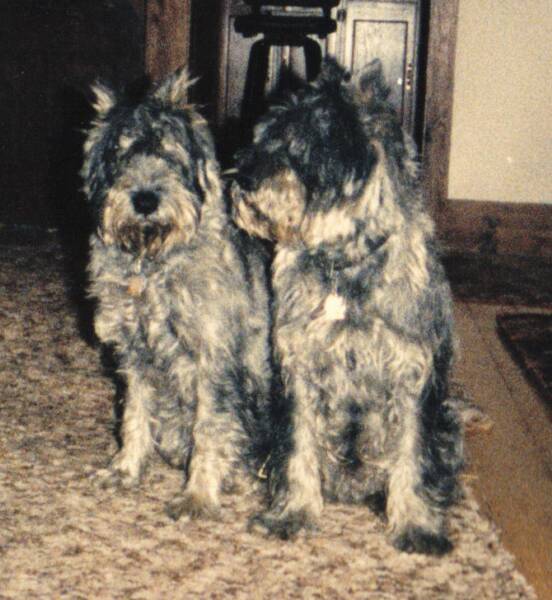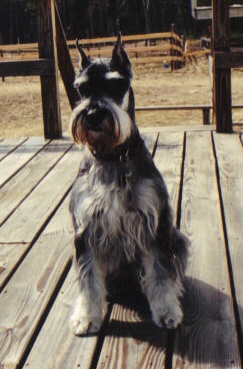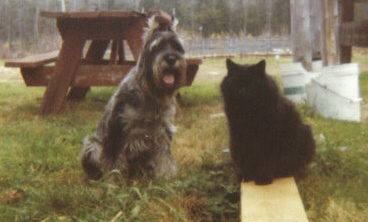 Kali, cleaned up and sitting on the deck

Below,  Kali with her favorite farm cat, and the only cat that she befriended.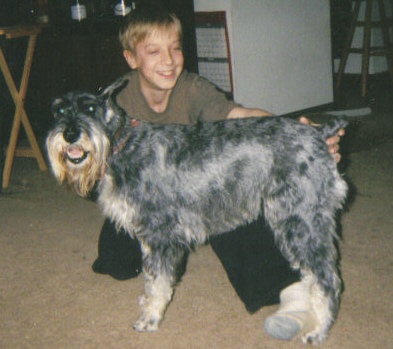 Kali playing with Jon....  "lets pretend to show".  This is not a good pose of her, as she was very correct.  However, you can see her smiling good nature,  as Jon (at this point about 12 years old) trys his hand at modeling her.

Kali was sired by  Don Juan Von Krumket and out of

a bitch of  Ascard kennel breeding