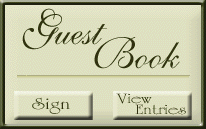 Dog N' Cat Kennel

' Dog & Cat boarding weekend Specials' at our kennel

' Do YOU need boarding for your dog, cat, or other small pet for your Holiday weekend or winter vacations?

Call 207-457-2268 ',

  Dog &/or Cat Care for your pets!

>  Location

   we are located a few miles

   from Route 16/Spaulding Turnpike

    at  Rochester, NH

> On your way to Lake Winnipesaukee,

North Conway, and  on the scenic route to north & western  Maine mountains and lakes

>   Drop off your pet the day before a Holiday   and pickup the day after the Holiday:  pay ONLY $30 for each pet.  Add days for only $10 per day*!

>  Bring your pet's



proof of vaccines,


food  &  food dish,


bed/blanket,
       favorite toy


  & dog board payment* at drop off. 
>   There are no drop offs or pickups accepted on the day of a Holiday, so plan ahead to drop off your pet before the Holiday.

Call  us at  (207) 457-2268 , best time to call is between 5:30 PM - 7:30 PM

for reservation      or

email   info@dogncatkennel.com

                for information


*  We do not accept credit cards